Today, I want to share with my attempt at making these gorgeous hand painted IKEA wooden spoons that Melodrama made on her blog. I mean they are lovely and wonderful all at the same time. I've seen many hand painted wooden spoons and like Melodrama I refuse to accept the price. I mean they are pretty and all, but I refuse to pay such a crazy price for serving spoons. I'm not serving dinner for a royalty and their family. It's usually just me and my dogs running around waiting to grab food as it falls on the floor. But who said you can't have pretty things to make the process of cooking more joyful.
So this is my best effort at duplicating these lovely hand painted serving spoons and forks. I'll let you see where I went wrong.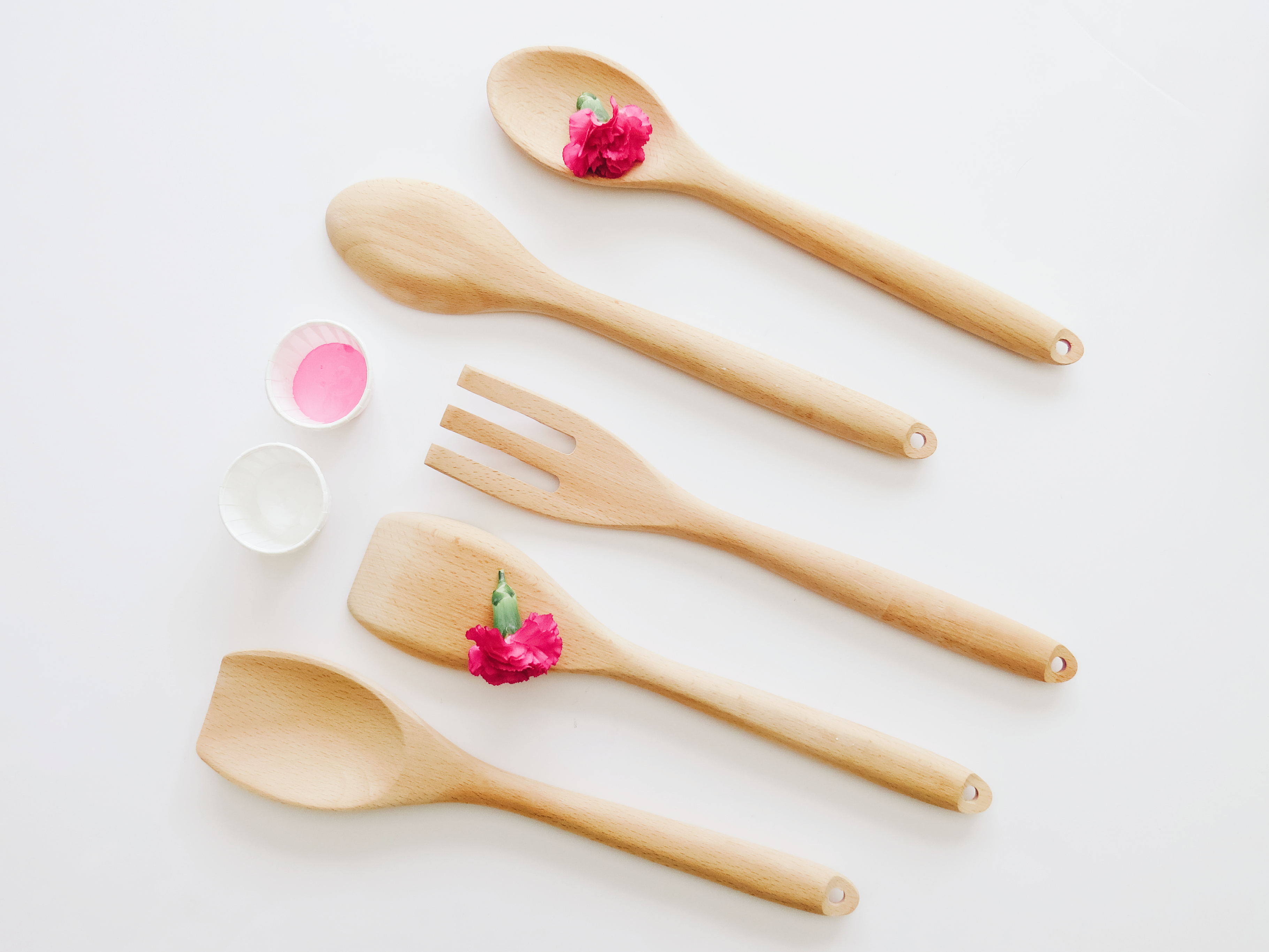 I went out and got all the listed supplies. I got the acrylic craft paint by Martha Stewart in the color wedding cake and fuchsia. I briefly attempted to use some yellow acrylic paint. It didn't work out so I grabbed sand paper and started over. But get whatever paint you like. As this is totally one of those projects that I can do again now that I've master the art of painting IKEA wooden spoons.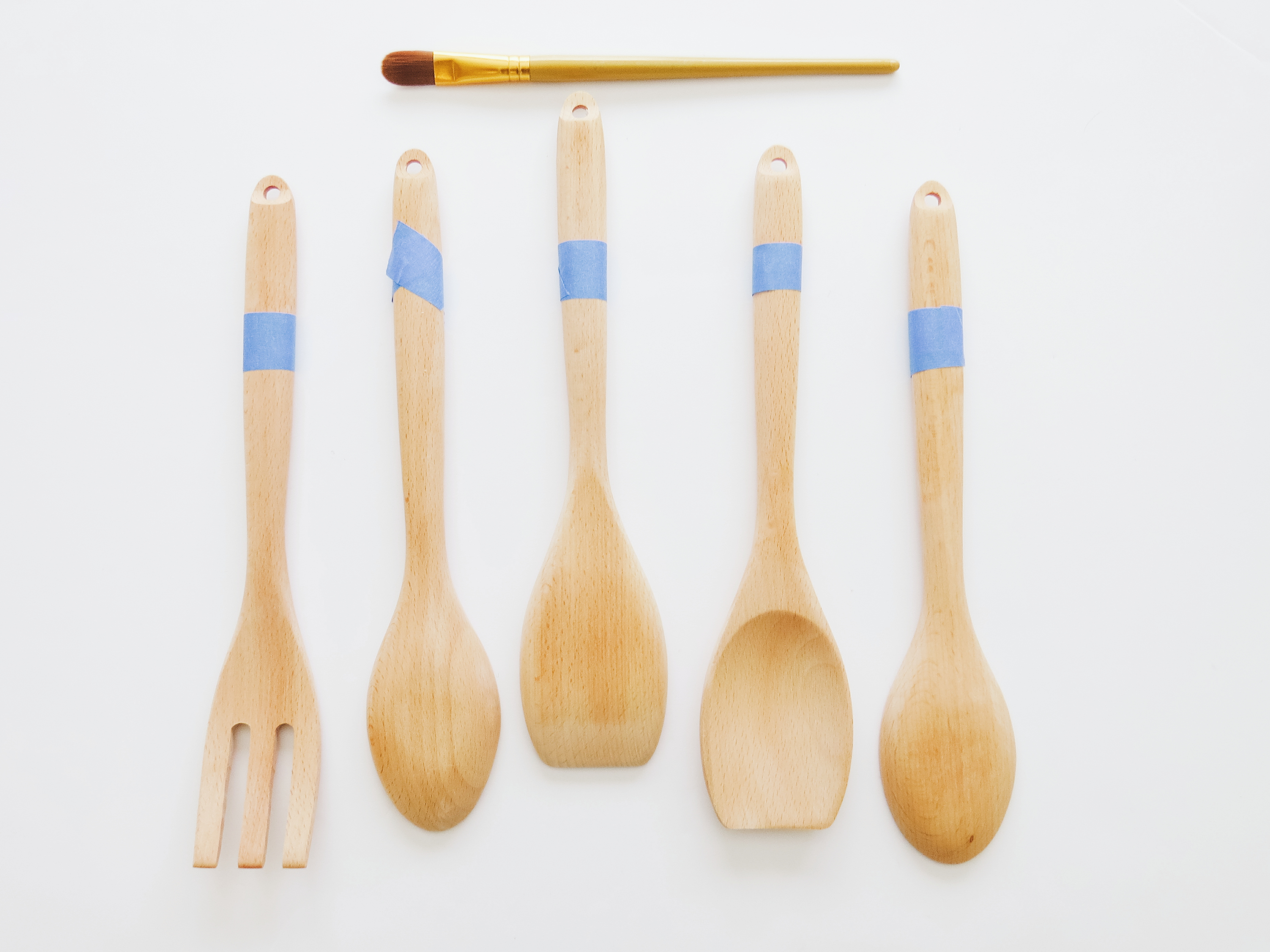 I'm working on my craft game. I mean somehow I stopped creating after kindergarten, but that's a different blog posts and topic. But in my self-care journey I've found that I am into doing projects and making things pretty. I find it very calming and even if you mess up the process of messing up is therapeutic.