This shop has been compensated by Collective Bias, Inc. and its advertiser. All opinions are mine alone. #MoreMomentsWithExcedrin #CollectiveBias
College days were some of the best times of my life. It's where I found my lifelong friends and although we have moved away and started our lives we try and get together annually someplace special. This year it was my turn to pick a place or host everyone at my home. I enjoy hosting, and an annual reunion of my girlfriends is right up there with graduations and weddings. An occasion that you can't miss. It's a must no matter what because as wives, moms and professionals, girl time is right up there with breathing.
While I enjoyed every minute of college, at the age of 18 I experienced my first migraine. I've always known the warning signs and sometimes the excitement of getting my home ready for guests can trigger a migraine for me. But always consult your doctor if you think you are suffering from migraines.
However, I can always count on Excedrin® Migraine to help save the day. Without Excedrin® Migraine my annual college reunion plans would've been a complete fail.  I would've spent all day hiding from the light, sound and smells because these are things that bother me the most when I experience a migraine. I needed all these things to function to prepare food, clean and decorate for my girls.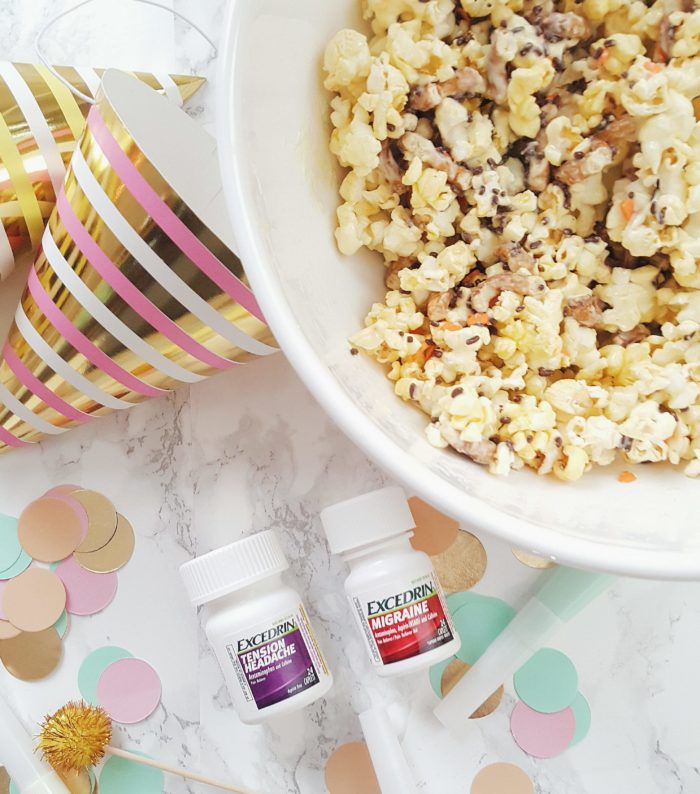 I don't have to pretend with my college girls, but I like to act somewhat that I have everything together being that I am a southern belle. We are known for our hospitality and the ability to welcome all people into our homes. Everyone is a member of my family when you are a guest in my home. I can't let something like a migraine ruin my plans and have me let my friends down and find hotels for everyone.
That would be fun, but not as much fun as watching movies and catching up on old times sitting on my living room floor. Because although Vegas sounds fun, in reality, we like snacking and telling old stories. And then watching viral videos of people doing crazy things online.  That is where my favorite popcorn snack is a crowd pleaser. It has white chocolate, popcorn and pretty much any form of candy and saltiness I can find. I like to call it my white chocolate popcorn mix.
White Chocolate Popcorn Mix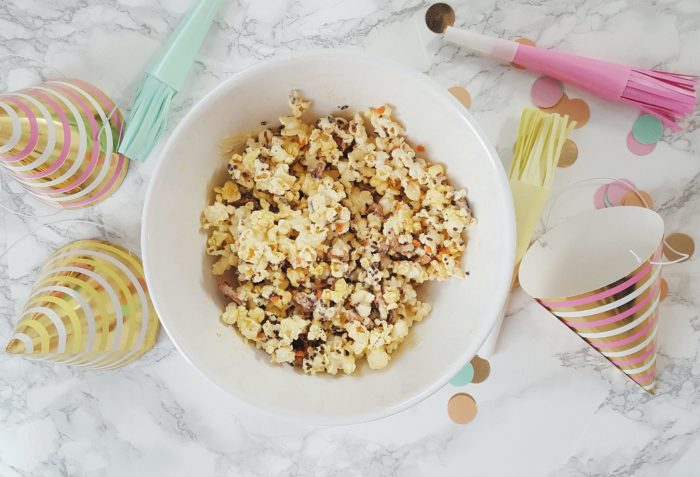 Ingredients
Popcorn

Bakers Chocolate

Pretzels

Sprinkles
Instructions
I use microwave popcorn. Follow the instructions to pop the bag. Then melt the bakers chocolate according to instructions. I also use the microwave checking every 30 seconds to ensure the chocolate does not burn. Finally combine pretzels, melted chocolate, and sprinkles in a large serving bowl and enjoy this simple treat.
Please keep in mind; you may not use Excedrin® products from Walmart like Excedrin® Migraine if you are under 18 or pregnant and remember to always read "Excedrin® Warnings of Usage" and use as directed.  Remember that your migraine demands a migraine solution: Excedrin Migraine starts to relieve migraine pain in 30 minutes. #1 Neurologist Recommended*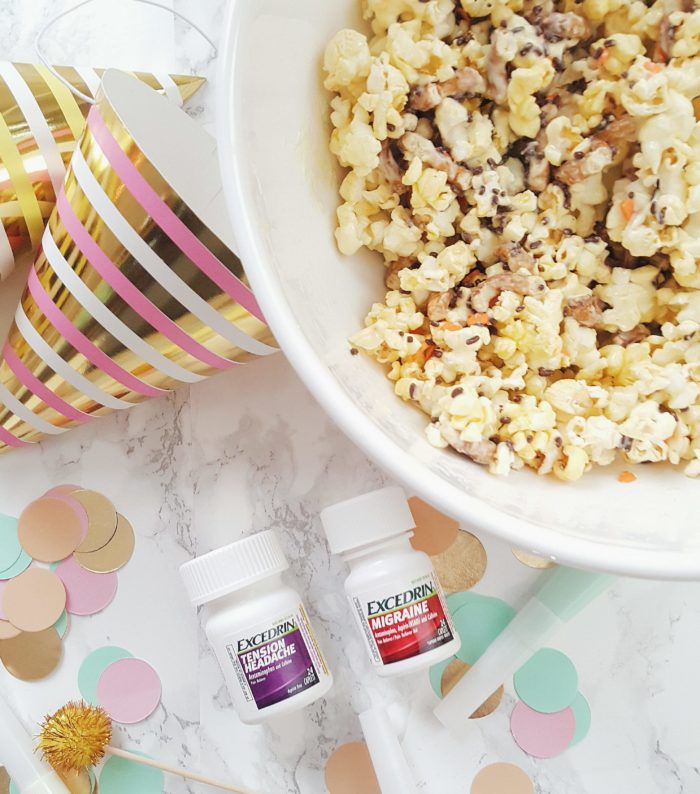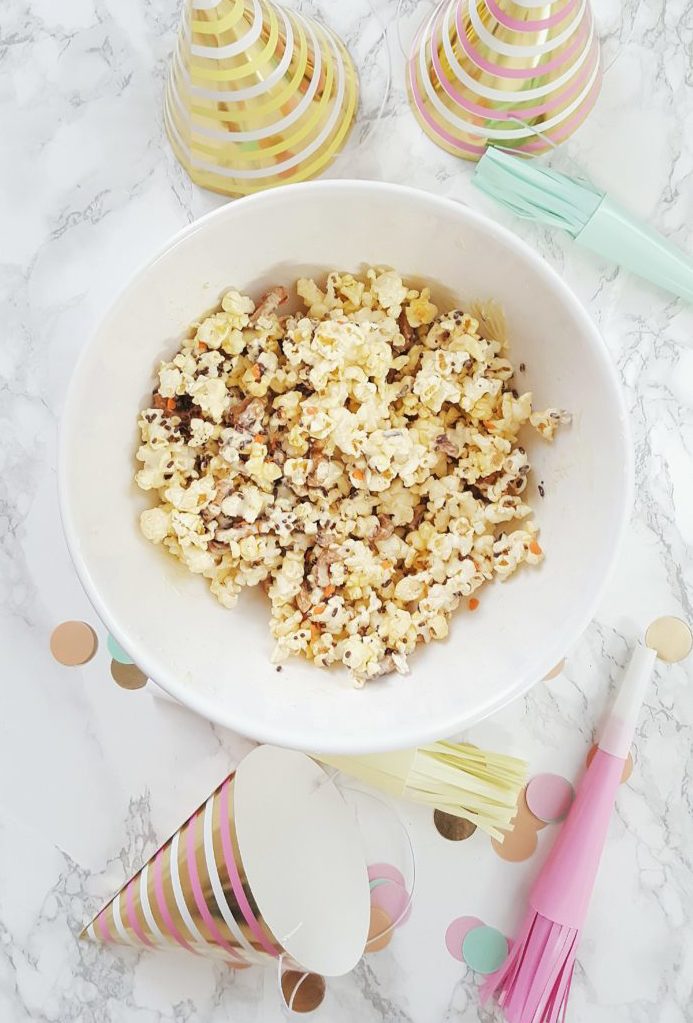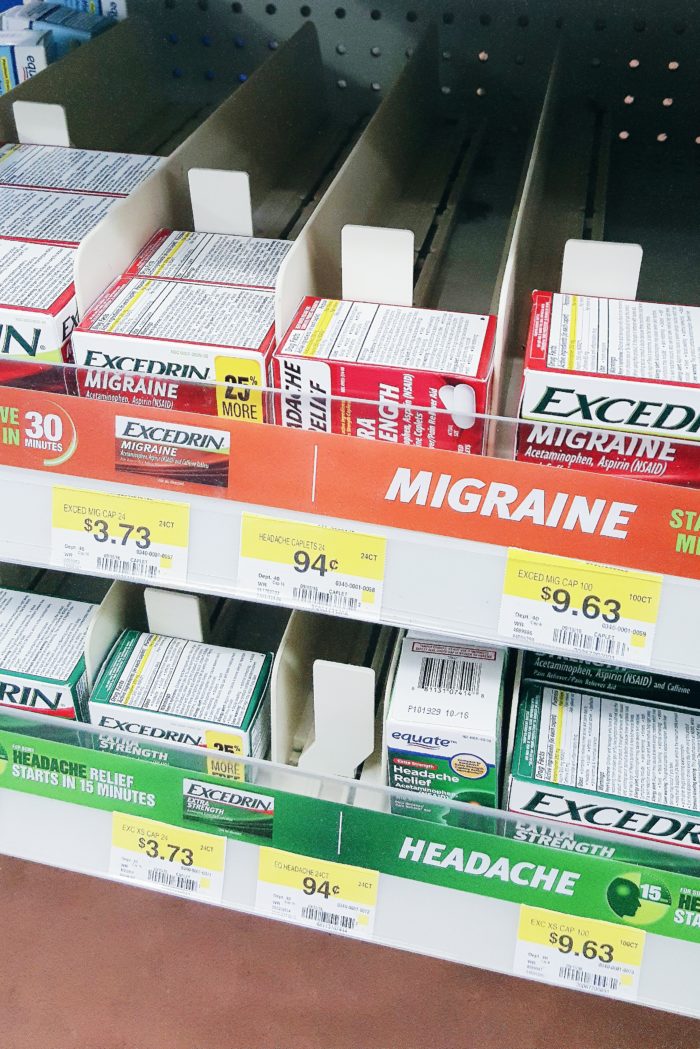 *Among OTC medicine for migraines. Symphony Health Solutions, 2016
Check out this link for more stories where Excedrin has saved the day.