Hey, you might be here because you don't now how to put on a duvet cover or just want to learn a cool new trick. I love duvet covers. It's my favorite tip if you want to update your bedding. It's so much better than buying multiple comforter sets. My favorite bedding combination is a white down comforter, a quilt, a throw blanket, a sheet set and a duvet cover.
The best thing about duvet covers is it gives me options without taking up a lot of space. While I don't like to have lots of bedding hanging out in the linen closet, I do like options. Duvet covers give me that option to change out bedding without taking up much room in the linen closet. They lay flat and don't take up a lot of space like comforter sets in a bag.
I've bought several dozen comforters in bag sets as I learned how to adult.  Not knocking them because you can find some high-quality sets at department stores, online and home decor stores. But if you break down the cost of individual items you can save time and money. Invest in a medium level quality down comforter or down alternative and then explore the world of duvet sets.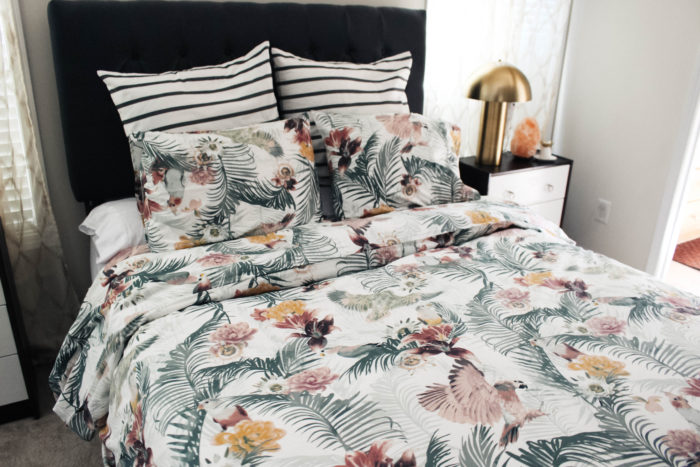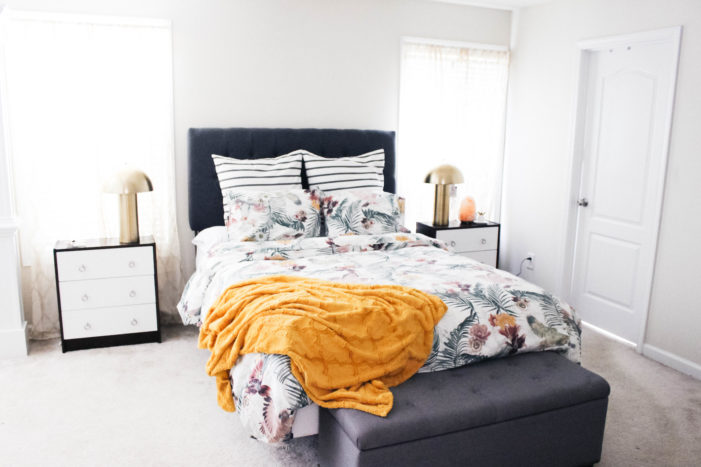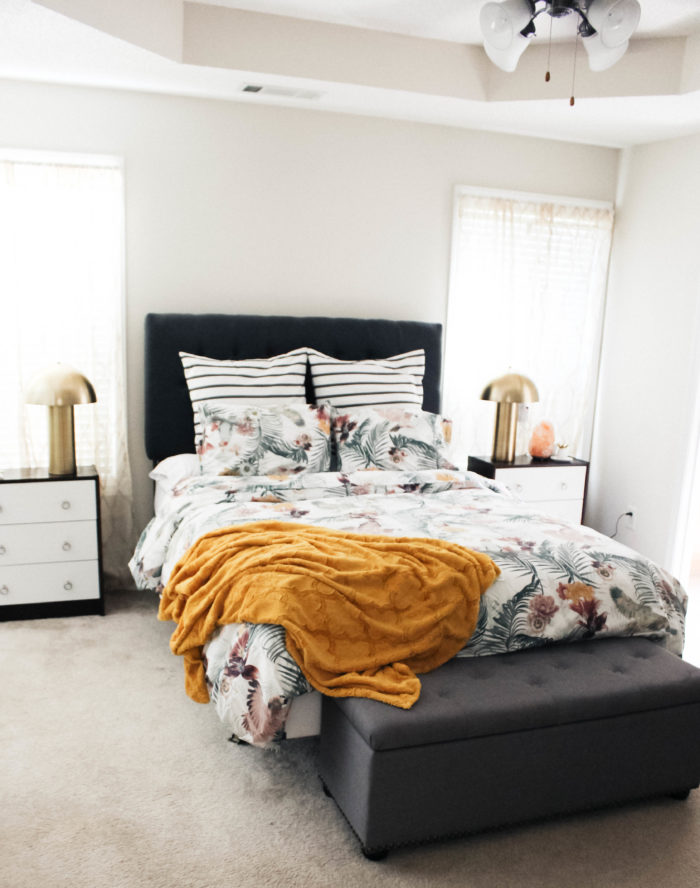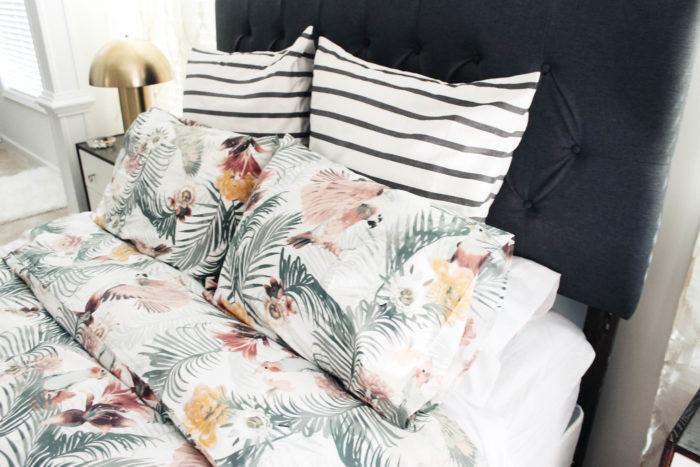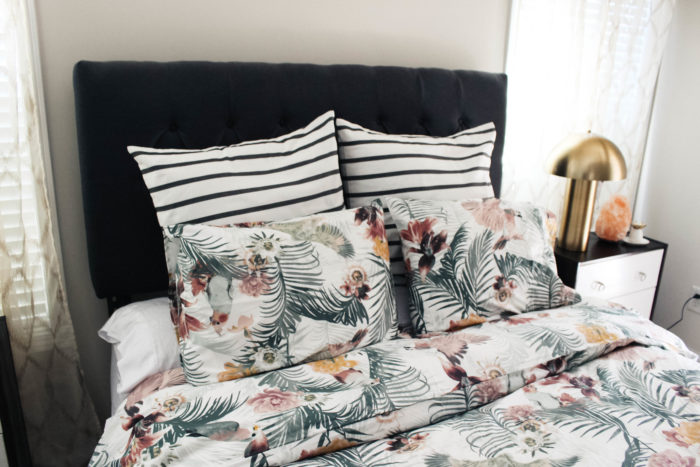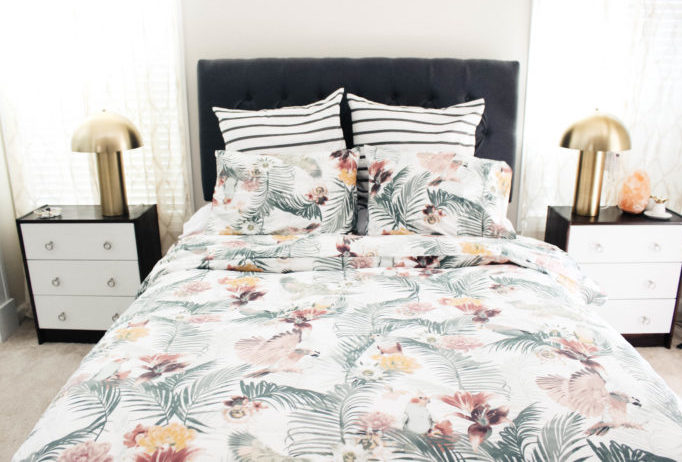 What is a duvet cover?
Simply put a duvet cover can be compared to that of a pillowcase and a pillow. You insert a comforter inside a duvet cover, and typically it closes using ties, snaps or buttons. It protects the comforter from dirt and stains. I personally only wash the duvet cover weekly, and the comforter stays fresh because of the duvet cover.
How to Put on a Duvet Cover?
Here is the magical part of what I have to share with you today. If you are new to the world of duvets, then you must learn how to properly put on a duvet cover. It's the burrito method, and I saw it online few years ago, and I saved it but never tried until this past weekend.
Turn duvet cover inside out. Lay the duvet flat on the bed with the open end at the bottom of bed.
Next lay duvet insert on top of the duvet cover.
This is the magical part. Now roll duvet towards the opening of the duvet. Like how you roll a burrito.
Once you reach the end, then insert ends of the insert inside the duvet. Exposing the right side of the duvet.
Now snap or tie close the duvet cover.
Final part unroll the burrito in the opposite direction back toward the headboard.
Shop the Post
---
Also published on Medium.