I've never been to a summer camp where we did arts and crafts like the Gods Eye. I was a 4-Her and I spent summers at camp running from class to class. Then there is Vacation Bible School well I don't remember there being an class on "How to make a Gods Eye".
However, then I grew up and wanted to seem really cool and I created me some of my own for my adult office.
Why not? Kid vacation Bible study crafts? I can totally make them chic and a part of my wall decor. So here is my brief but quick tutorial on making these wonderful Gods Eyes.
How to make a Gods Eye Tutorial:
Materials:
12 inch Wooden Dole Rods (2 per Gods Eye)
Yarn (any colors you like)
Scissors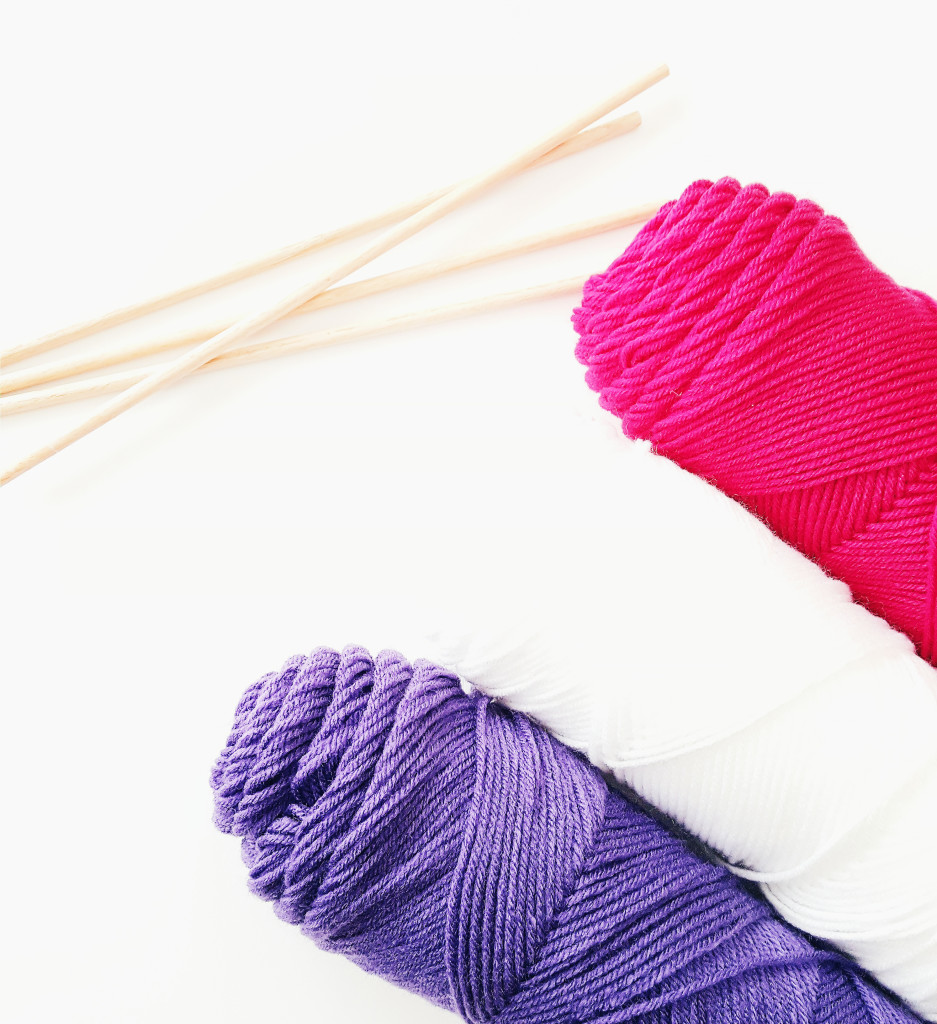 Directions:
Cross the two wooden doles and then begin to wrap with a piece of yarn until secure.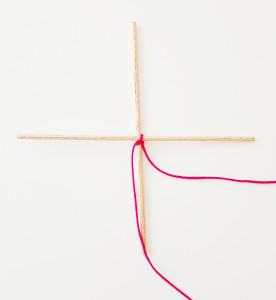 2.  Now decide if you would like to wrap over or under, but keep the pattern the same unless your attempting to make a fancy pattern. I have yet to accomplish this.  The pattern will begin to take shape.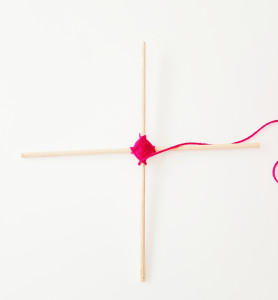 3. When you want to change the color just tie a knot and hide it underneath.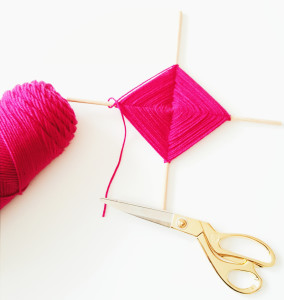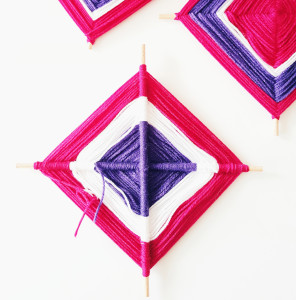 Enjoy your wonderful master piece.