This shop has been compensated by Collective Bias, Inc. and its advertiser. All opinions are mine alone. #PledgeReflectionOfYou #CollectiveBias
My bathroom holds a special place in my world of relaxation and peace. I want it to feel spa like and sparkle whenever I decide to take a long bath or shower. Today, I am going to share with you how to make a DIY acrylic bathtub tray. I use it while I take a bath so that I can listen to music, read a book or apply a face mask. It really helps to keep things from falling into the bathtub.
But first let's talk about that sparkle in the bathroom and how to keep this special space feeling like a spa. I use Pledge® Orange Clean Furniture Spray to keep my cabinets clean, dust-free, and have that sparkle feeling. It helps with the entire spa-like experience in the bathroom. I use it to renew the area if I want to plan a night in and take my time to enjoy some bubbles and my current playlist. I love the orange scent and how it keeps dust down in the bathroom. Because who wants to sneeze in the spa?
Also, I make sure that I clean off all surfaces so that I can lay out hand towels and all the things I will need for my spa night. I use Pledge® Multi Surface Everyday Cleaner with Glade® Rainshower® to wipe down my sink area and the other surfaces where dust likes to collect. There is nothing worse than sitting down to enjoy spa night and see dust.
I also use the Pledge® Multi Surface Everyday Cleaner with Glade® Rainshower® to clean off all my jars where I store cotton balls, q-tips and bath beads, because they can collect dust and fingerprints over time as well. And in my garden tub area I have a window that I have placed some plants on because they help with the calming nature of my at home spa; this area needs to stay clean as well.
I use the Pledge® Multi Surface Everyday Cleaner with Glade® Rainshower® to keep the window sparkling so that my plants can get all the sunshine to stay alive in my spa like retreat. I love the idea of having plants in almost all the rooms in my house. You can stop in Kroger and grab a few small house plants and then swing by the cleaning aisle and grab some Pledge®.  Now, let's get to the DIY acrylic bathtub tray. And good thing you can use the Pledge® Multi Surface Everyday Cleaner with Glade® Rainshower® to keep it sparkling.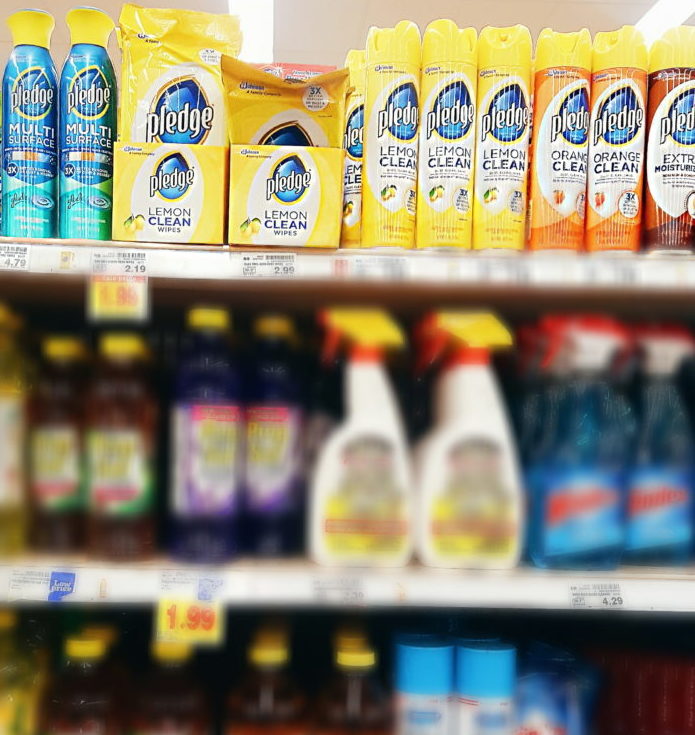 DIY acrylic bathtub tray
Supplies
Plexiglas – 2 sheets measure to fit your bathtub

Drill

2 handles (I got mine in the bathroom section of the local hardware store)

Clamps

PVC  trim the edge (It helps hide cuts that are not straight)

Epoxy Glue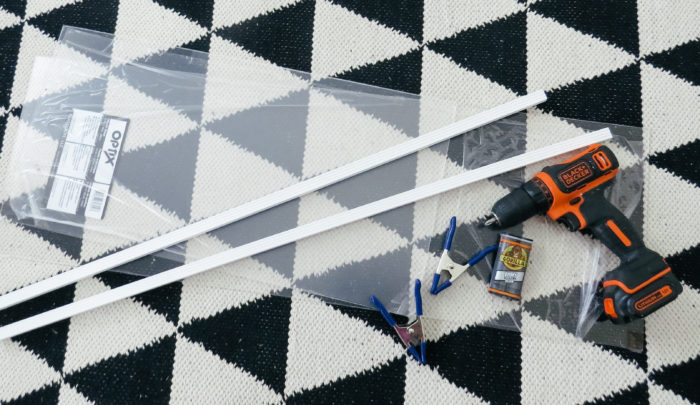 Instructions
Have the hardware store cut 2 sheets the same width and size for your bathtub. Mine is 34 inches long by 12 inches wide.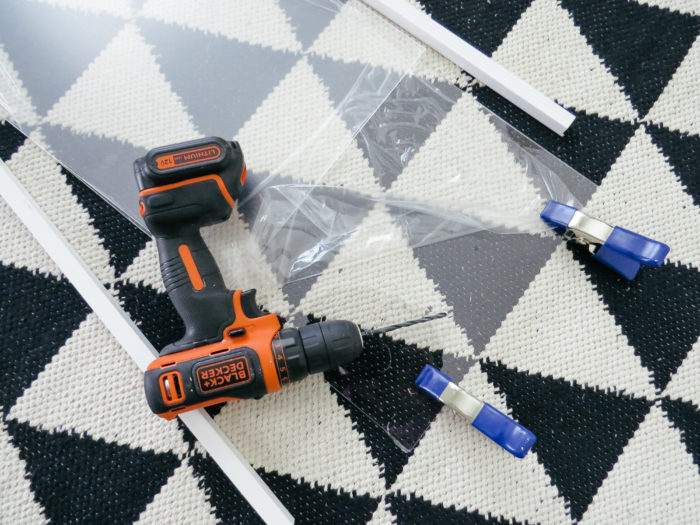 Measure handles and then use drill in backwards mode to drill holes. Use clamps to keep drill aligned with 2 sheets of Plexiglas. You will drill holes in both pieces at the same time.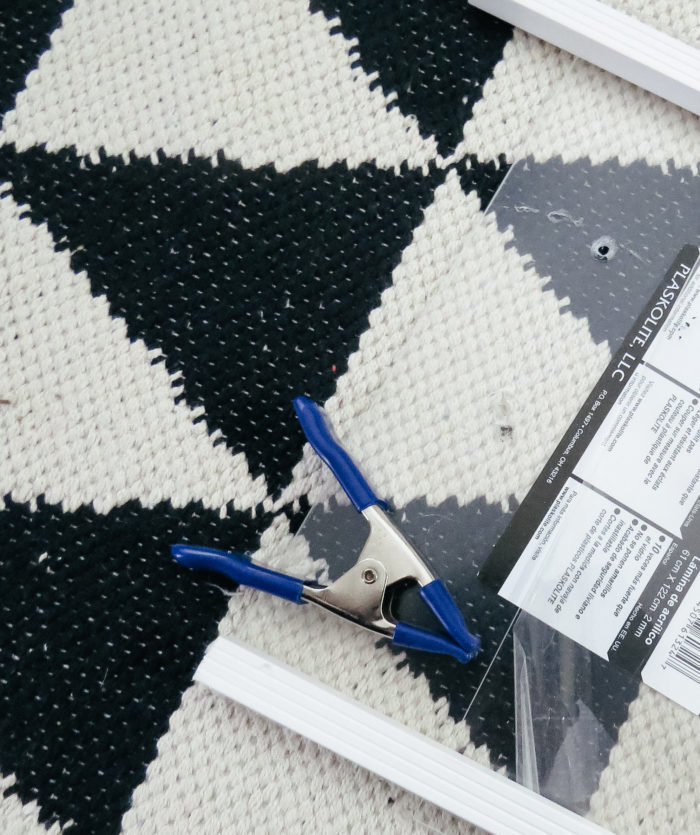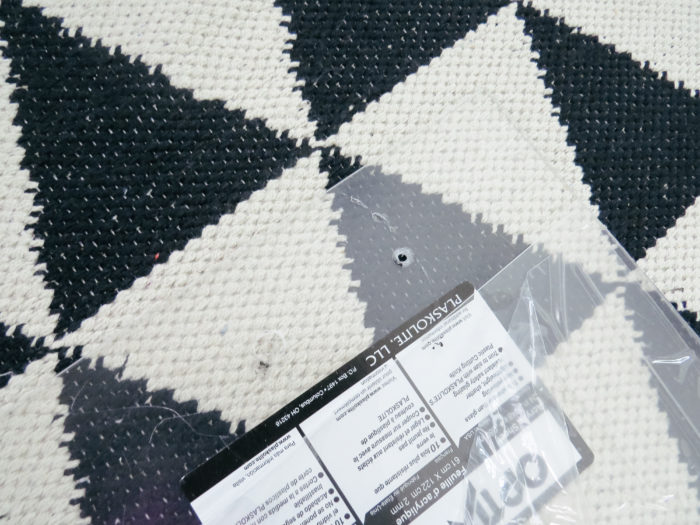 Use glue to attach PVC trim to finish edge of top sheet of the Plexiglas tray. The second sheet is used to help stabilize the tray because of the width.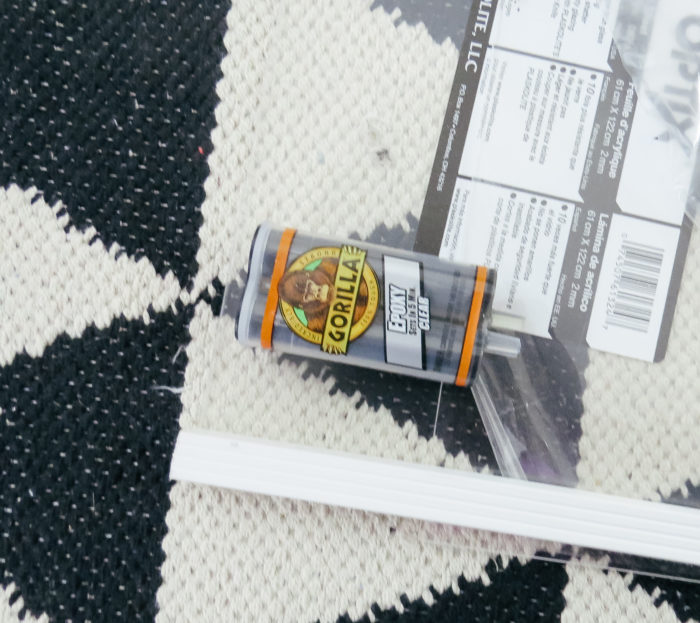 Enjoy a spa night using the new bathtub tray!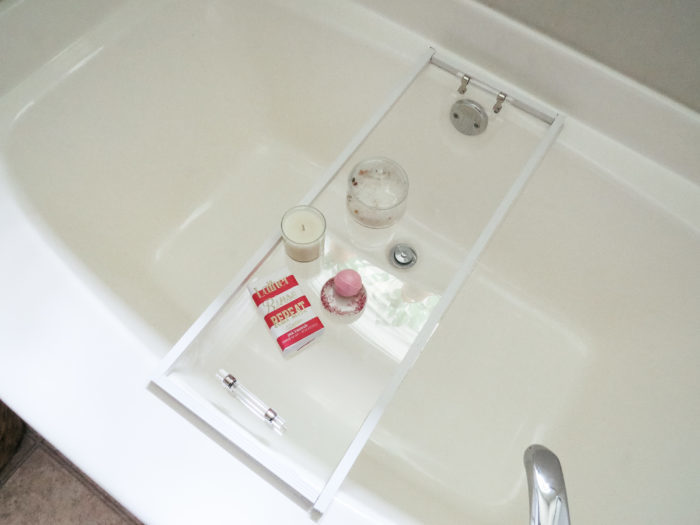 Also, for more information on Pledge® check out the links below!