Today, I want to share with you how I made this simple but affordable side table. It can be used for many things as a sofa table, side table, as a vanity or even a bedside table. It is an upgraded version of the three-legged table you can find at some box retailers, but way sturdier and you can use it without buying one of those table covers. Although, no shade to those that still have that throwback decorative table.
My mom had one in the entryway of our house for years until it just stopped standing up without some homemade support. It was not worth the cheapness and the work it took to make it stand up.
Now on to my mid-century inspired side table and how it only cost me around $40 bucks to make and you can pick-up majority of the items at your local hardware store or even order online using Amazon. I found all my items locally and made assembled the table in about five mins. It's easier than any IKEA build and can withstand more weight than most particle board pieces.
DIY Mid-Century Side Table
Supplies
Paint
Painters Tape
Sandpaper
Power Drill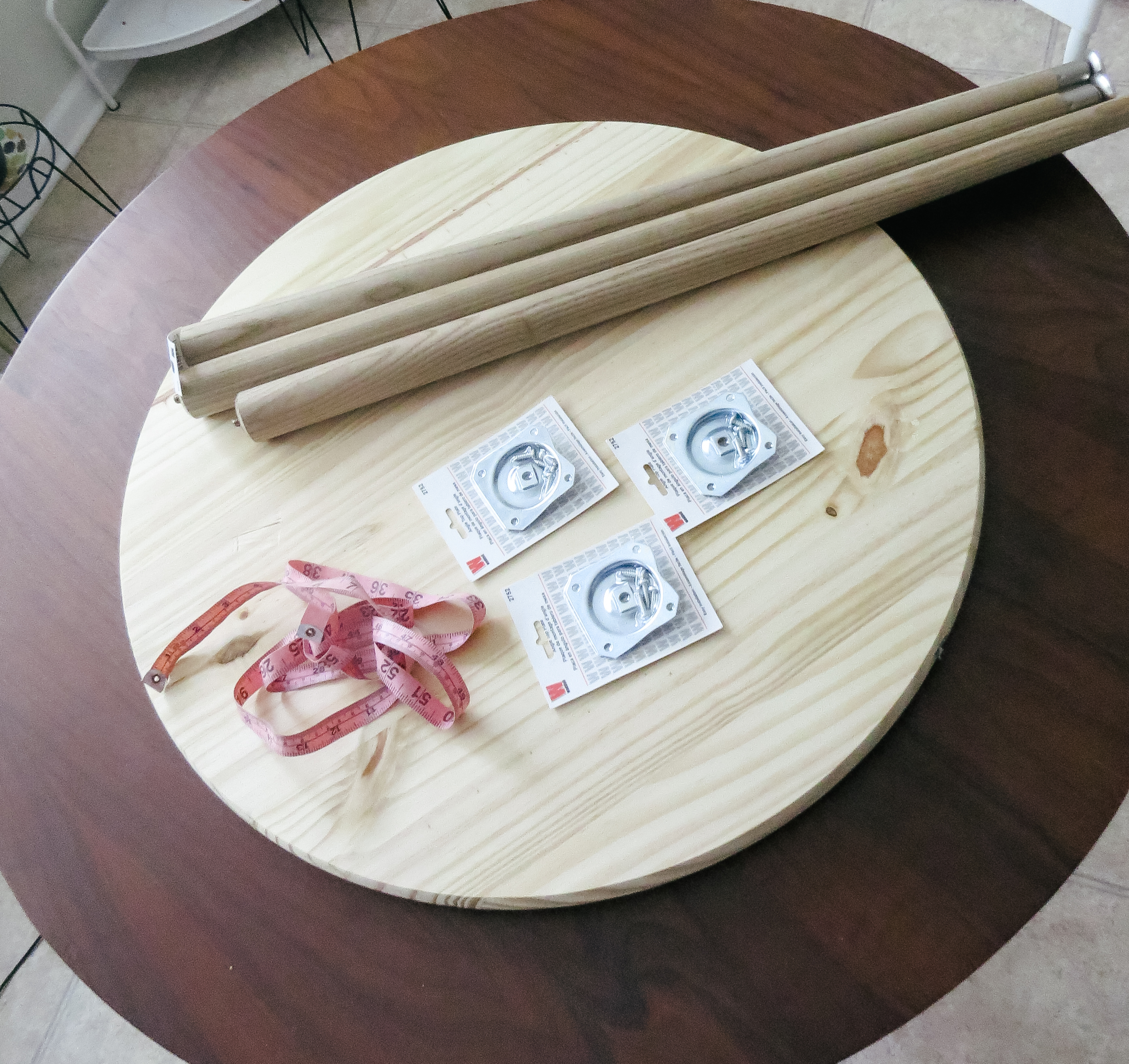 Instructions 
Sand table top if needed. I didn't sand my top because it was pretty smooth.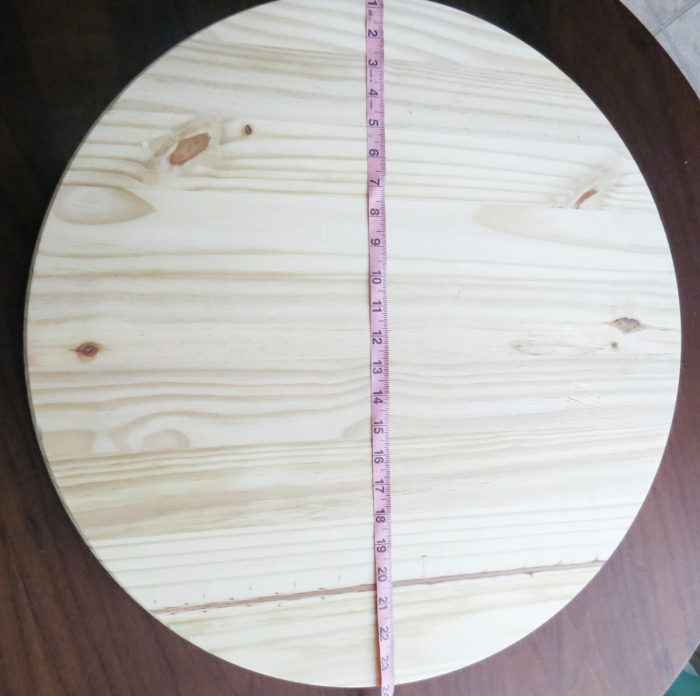 Measure and trace table brackets ensuring to face the angle in the correct direction.  Dimple side faces towards a center of the table.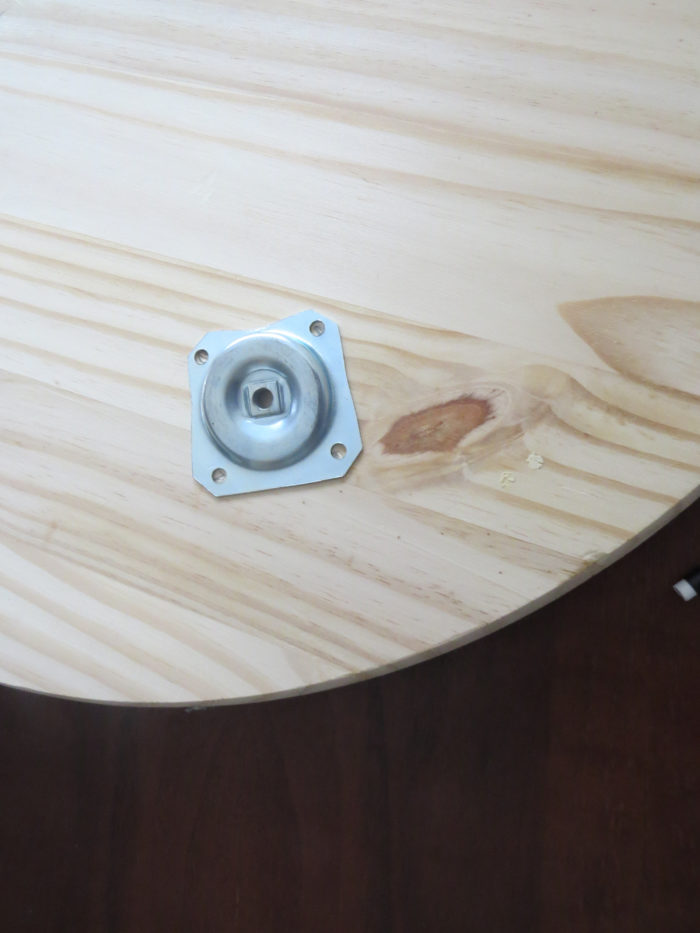 Use a power drill to attach brackets.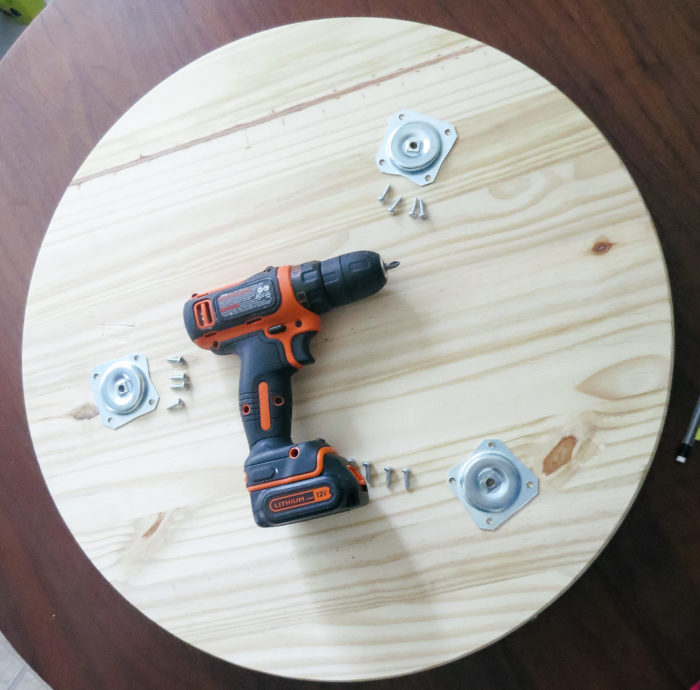 Screw Legs into brackets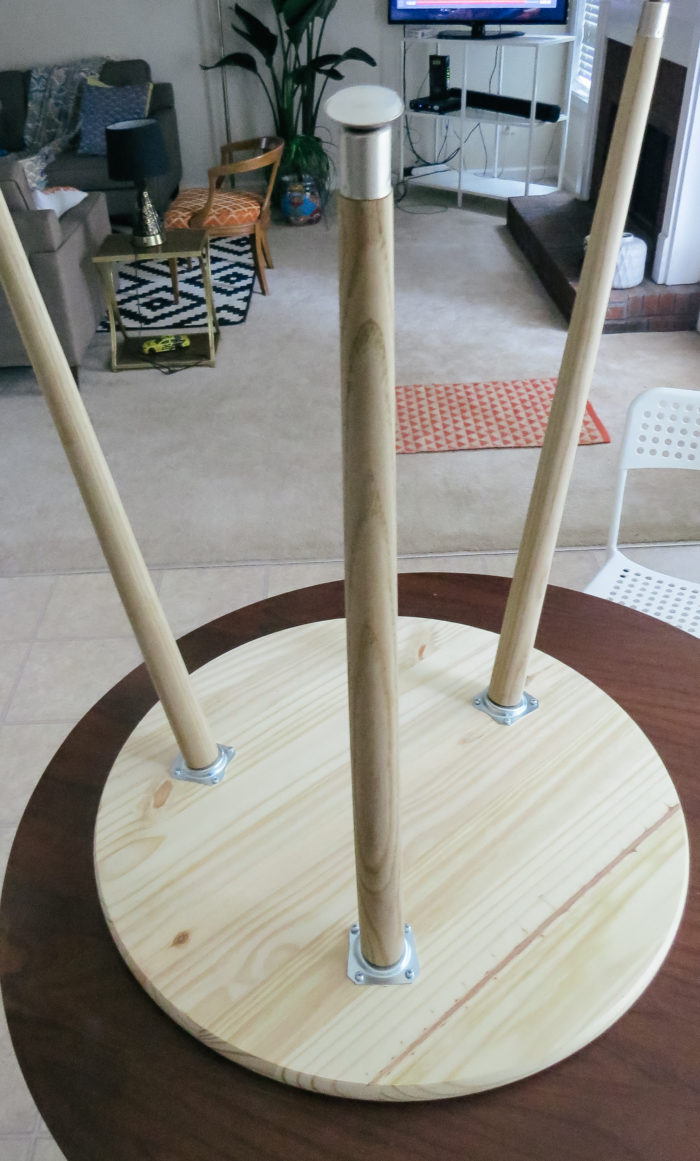 Paint table