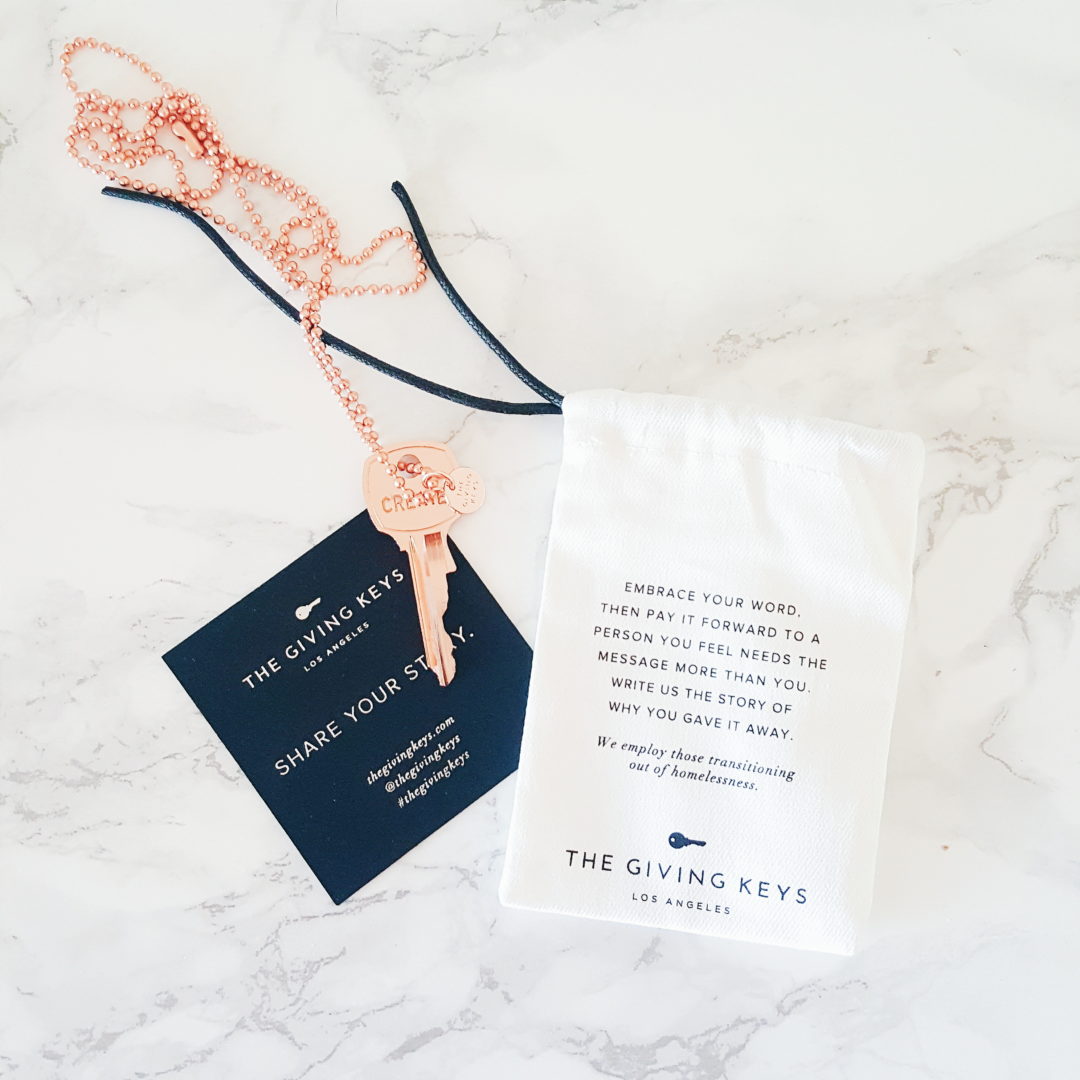 How to create the life you want?  Is a question that I asked myself over and over again at the beginning of this year? I didn't have any idea, but now that I'm focused on creating a life that's all I about me and no one else I can tell you a thing or two about it.
Almost halfway through this year and I am just finding my way. I started off the year a little rocky and hoping for the best. I have battled depression and faced it head-on and got help. I have a therapist and I do daily things to make life better.
It's easy to decide that your life is not worth living if you look across social media and see how fabulous everyone else's life is. I have to remember that they are only sharing the highlights of their life and they have challenges and may even have sleepless nights like myself.
I bought a Giving Key to remind me I'm on this path to create the life I want this year. I am kicking people out my life and not apologizing for any hurt feelings. I have a life to live and I am going to live it on my terms without any regrets. Therefore, I've been focusing on going after my dreams and being creative through my blog and in my home projects.  It feels so good to be free and happy.
Here are some things that you can do that will help you create the life you want:
Let go of bad people and habits. Check out this meditation to release and forgive past relationships.
Set goals that are clear and direct.
Believe in the power of self.
My a list of things you want.
Take ownership for yourself and accept that you've made good and bad decisions.
Find joy in yourself and taking care of you.
Focus on self-care.